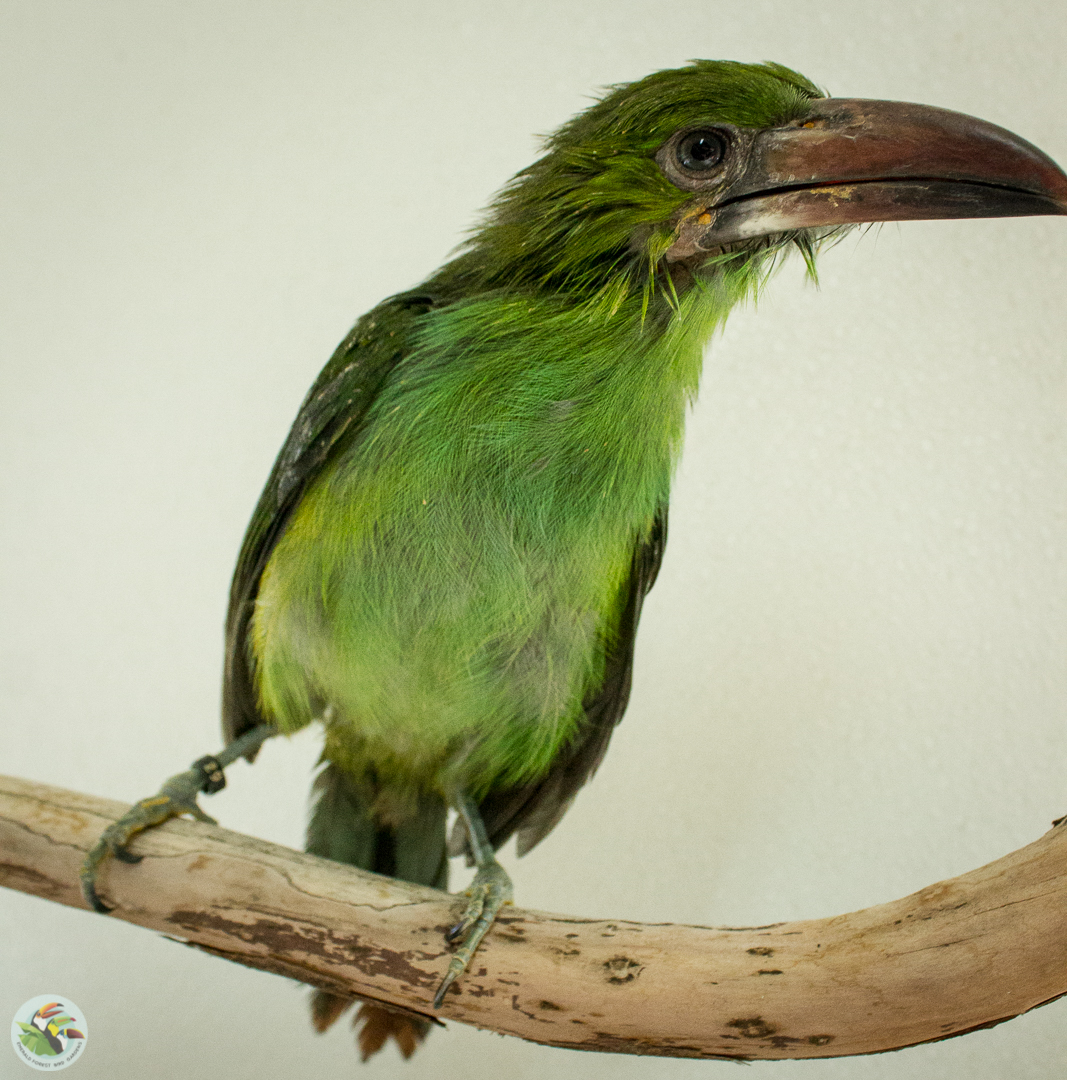 The Best Care Around
For Our Amazing Birds
---
Emerald Forest Bird Gardens is for the birds. Built with a bird's eye point of view in mind for their comfort and well-being, all the enclosures are exceptionally large and situated outdoors in the fresh air and sunshine, where the birds can fly, sunbathe, and frolic in the rain as they naturally should.
Surrounded by native oaks, sycamores and hundreds of tropical trees, shrubs and vines, streams and ponds, our birds feel right at home. And, visitors to Emerald Forest will feel as if they have been transported to a neo tropical rainforest paradise. Nowhere else can one see so many colorful species of toucans in one location - not even in the rainforest!
We are a proud breeding facility for toucans, toucanets and aracaris, having one of the world's largest collections of toucans. You are always welcome to visit our operation by taking an educational tour of the property.
The Royal Treatment
For a Happy & Healthy Bird
---
The birds at Emerald Forest receive the best care available by our well trained staff. Every toucan receives a species appropriate diet, fresh daily, consisting of a variety of fruits and Mazuri Low Iron Softbill pellets. Emerald Forest has its own avian nutritionist on staff, and participates in ongoing nutritional studies with the Mazuri Zoo Diets Division of Purina Mills to develop the best diets possible. This collaborative effort assures our toucans are well fed - even better than their keepers!
Royal treatment produces excellent results. Only healthy, happy toucans will breed successfully and our birds produce healthy, happy babies that make excellent pets or future breeders. In fact, Emerald Forest has bred ten different species of toucans for the very first time in captivity - more than all the zoos and private breeders in the world combined. All of our babies are close banded, with traceable leg bands and raised in our nursery on site. We NEVER buy baby birds from other sources and our facility is a certified MAP closed breeding facility, which further assures you a healthy bird.
Emerald Forest also has it's own avian veterinarian to attend to any medical issues that may arise and no bird goes without immediate attention in the event of an emergency - a resource no other toucan breeding facility has available.
Our parrots and other exotic birds also receive the same excellent care and appropriate species-specific diets, as do our toucans. With nearly 100 species of exotic birds, Emerald Forest is a memorable visitor experience.
"All of our babies we offer for sale are closed banded with traceable leg bands"
Raised outdoors, our birds benefit from the fresh air and sunshine, which are essential ingredients in maintaining their vibrant colors and robust health.