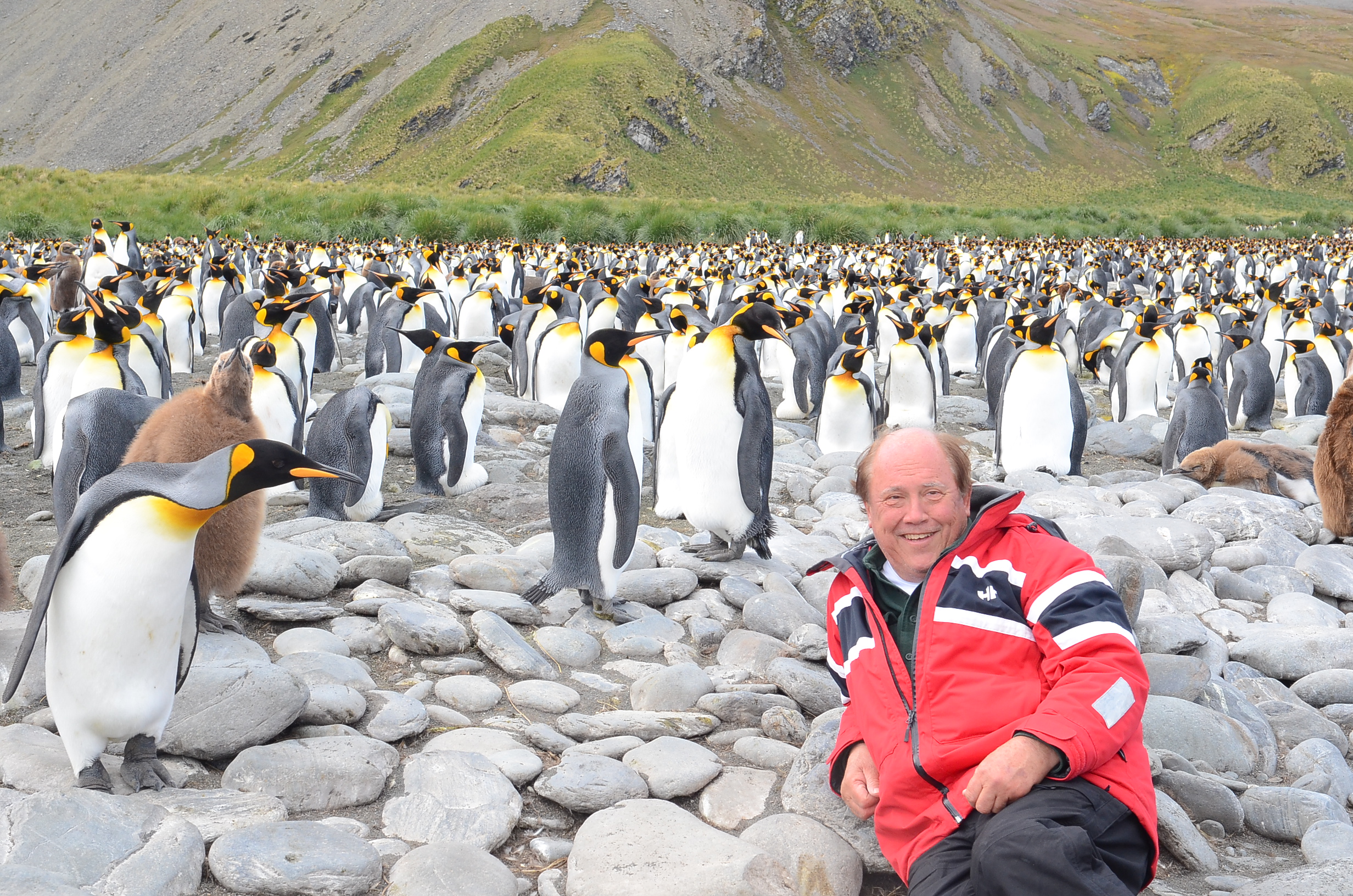 In 1978 Jerry Jennings received two world first breeding awards for the Ariel Toucan and the Emerald Toucanet. As well as 7-first breeding of toucans over the next 10-years, leading to the world's largest collection of toucans with 25-species and over 350-individuals.
Jerry's interest in toucans led him to Central and South America. In 1994 Jerry acquired 200-acres of coastal rainforest habitat near Golfito in the Osa area of Costa Rica. An example of Jerry's dedication to conservation, this property is to protect a variety of bird and mammal species including the Swainson's Toucan and the Fiery-Billed Aracari to name a few.
In 1996 Jerry acquired property in Puerto Maldonado, Peru, which has been developed into a breeding farm for several species of Ramphastids not currently maintained in collections in North America. The offspring from this farm have been imported into the United States beginning in 2002 to add to the breeding collection at Emerald Forest Bird Gardens. These include the Chestnut Eared Aracari, Ivory Bill Aracari and the Curl Crested Aracari and are the sole source for these birds in the USA.
Jerry is the founder of the American Federation of Aviculture and served as its president from 1973-76 and 1985-87.
Life member of the International Wild Waterfowl Association
Life Member of the Avicultural Society of America, the latter of which he serves as the Director of their Annual Conference
Member of the American Association of Zoos and Aquariums
Director of the Toucan Preservation Center, a nonprofit research foundation.
Board Member of a nonprofit charitable organization the Toucan Rescue Ranch
Author of the management of toucans, toucanets, and aracaris and has lectured on the subject in North and South America.
Contributor to the book, "Biology, Medicine, and Surgery of South American Wild Animals", 2001, Iowa State University Press.
Co-author of a peer-review paper, "Toucan Hand Feeding and Nestling Growth" by Judy St. Leger, Martin Vince, Jerry Jennings, Erin Mckerney and Erika Nilson
Published in Veterinary Clinics of North America - Exotic Animal Practice edited by Kristine Kuchinski Broome, DVM, Ph.D.
Jerry is a retired attorney in San Diego, California. He spends most of his time managing Emerald Forest Bird Gardens and traveling to his projects in Latin America. He is fluent in Spanish and German and speaks some Norwegian.
Dr. Kris Kuchinski is a graduate of the College of Veterinary Medicine at the University of Florida, Gainesville, where she also received her Ph.D. in Avian Nutrition. Dr. Kris, as her friends and clients know her, has been practicing avian medicine for decades in Florida and maintains a house call practice. She is well known and appreciated for her exceptional skills and bedside manner and is widely sought as a speaker on all things birds.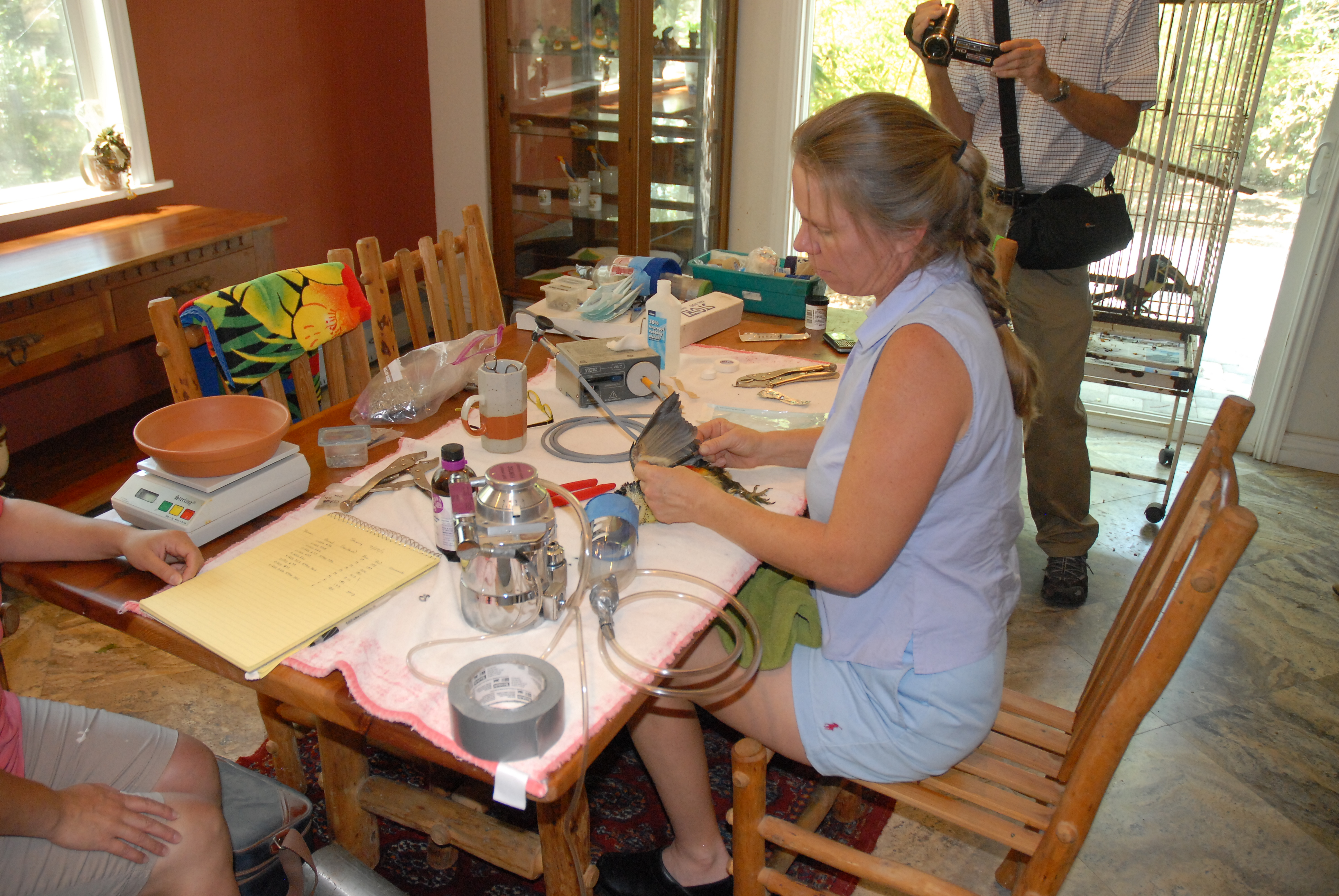 Dr. Kris visits Emerald Forest Bird Gardens several times a year to sex birds, conduct routine checks on health, instruct staff on the latest developments in avian medicine and care, and to participate in ongoing diet research projects. She is also available for emergency consultations and is a superbly skilled surgeon on the repair of broken bones. We have never seen anyone so brilliant.
Dr. Kris also travels frequently with Jerry to Peru to review operations at CIRES, the Centro Para la Investigacion y Reproduccion de Especies Silvestres, or Center for Research and reproduction of Wild Species (birds) located in Puerto Maldonado, Madre De Dios. Dr. Kris lectures at the College of Veterinary Medicine at UFL and around the country at various Avicultural conferences. She gives of her time generously and is a great asset to Emerald Forest.